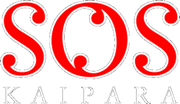 Support for survivors of sexual abuse and domestic violence.
At SOS we provide wrap around specialist support services for Women, Children and wider whānau affected by abuse and violence in the Kaipara District. 
We are a rainbow organisation
This means that we CELEBRATE the diversity of our communities. You can expect to be treated with respect and equality here regardless of your sexual preference, race or ethnicity, age or abilities. As a womyn's organisation Rape Crisis welcomes ALL womyn.
Addresses:
Description:
Location
Street/PO Box:
158a Victoria Street
City:
Dargaville
Region:
Northland
Postcode:
0310
Country:
New Zealand
Description:
Mail
Street/PO Box:
P O Box 249
City:
Dargaville
Region:
Northland
Postcode:
0310
Country:
New Zealand