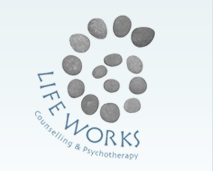 Nickei has had experience working at the women's centre and working with lesbian and bisexual women. Works with a wide range of issues including depression, anxiety, food & body image, sexuality & gender issues, parenting, relationship, life direction & goals, recovery from (physical, emotional or sexual) trauma, spirituality - direction & extension and intimacy issues. Counselling and Clinical Supervision.
"My counselling practice is called LifeWorks, as I know life can work and be enjoyable. I love to witness people experiencing this, once they identify and enlist the right supports and actions for themselves."
Trained as a Gestalt psychotherapist and graduated in 1997. Registered counsellor with NZAC.
Skype sessions are available for those people overseas or outside the Christchurch region.
Addresses:
Description:
Location
Street/PO Box:
41 Essex St (In the building of Ian Cumberpatch Architects, between Tuam and Cashel Streets, east of Fitzgerald Ave.)
Christchurch City
City:
Christchurch
Region:
Canterbury
Country:
New Zealand
Description:
Mail
Street/PO Box:
P O Box 26 103
City:
Christchurch
Region:
Canterbury
Postcode:
8148
Country:
New Zealand